Make An Appointment Today To Get Your Free Fitness Consultation
For those who need someone else to hold them accountable in their day to day life, or who are working under a tighter budget and enjoy the social aspects of working out with 1 or 2 other people, we offer Semi-Private Personal Training packages.
Time and time again the methods at reFORM Studios have proven to produce results and help our clients improve their strength, cardiovascular health, fat loss and overall fitness that improves their lives outside of the gym.
GET REAL RESULTS WITH SEMI-PRIVATE PERSONAL TRAINING IN NORTH CHARLESTON
Semi-Private personal training packages will be similar to our private personal training, in that we will structure your resistance training, cardiovascular exercise, and nutrition, but you get to share the workout sessions at our studio in small groups of 2-4 people, and enjoy a reduced rate for your personal training.
Semi-private personal training may not be the appropriate solution for everyone however. It works best if you have a fairly regular schedule and can take instruction and learn proper form for the various exercises quickly, and if you prefer a more social workout environment and want to make a few friends while working towards your goals. We can determine at your assessment if this arrangement will be the best approach for you both. Set one up and find out! Call 843-284-3340 or fill out the short form on the side of this page!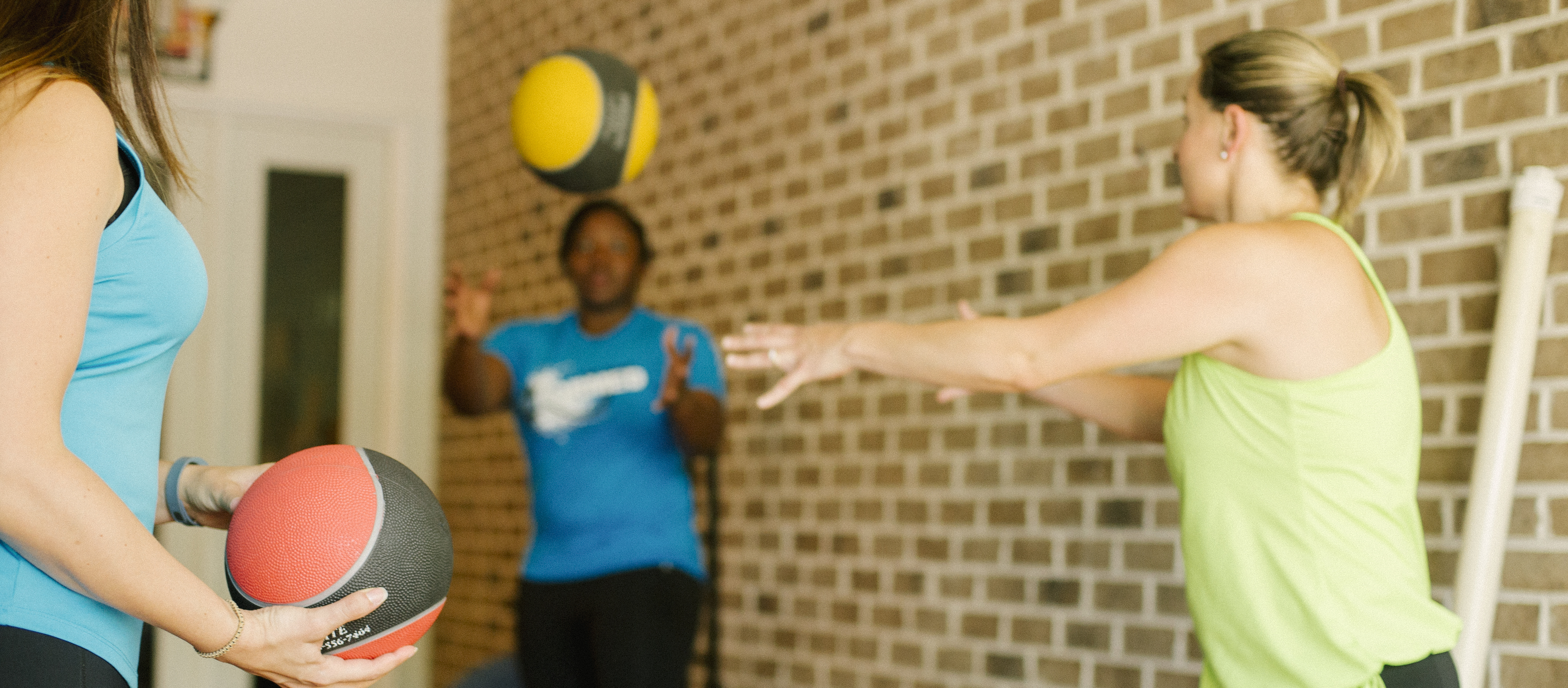 GET STARTED TODAY!
Just fill out the short form on the side of this page to get all the information you need to take full advantage of what the Semi-Private Training program at reFORM Studios can do for you!
You can also book your consultation below!