Sometimes, the smallest step in the right direction can become the biggest step of your life.
An awesome group of ladies too that first small step by committing to a fitness program to become their best self 6 weeks ago, and we're so excited to share some of the their stories about just how big that step proved to be! They committed to working out with us weekly, and making conscious choices to eat balanced portioned meals for 6 weeks. Here's their progress so far.

Valerie, single mom, lost 26 lbs of fat and gained 12 lbs of muscle in 6 weeks!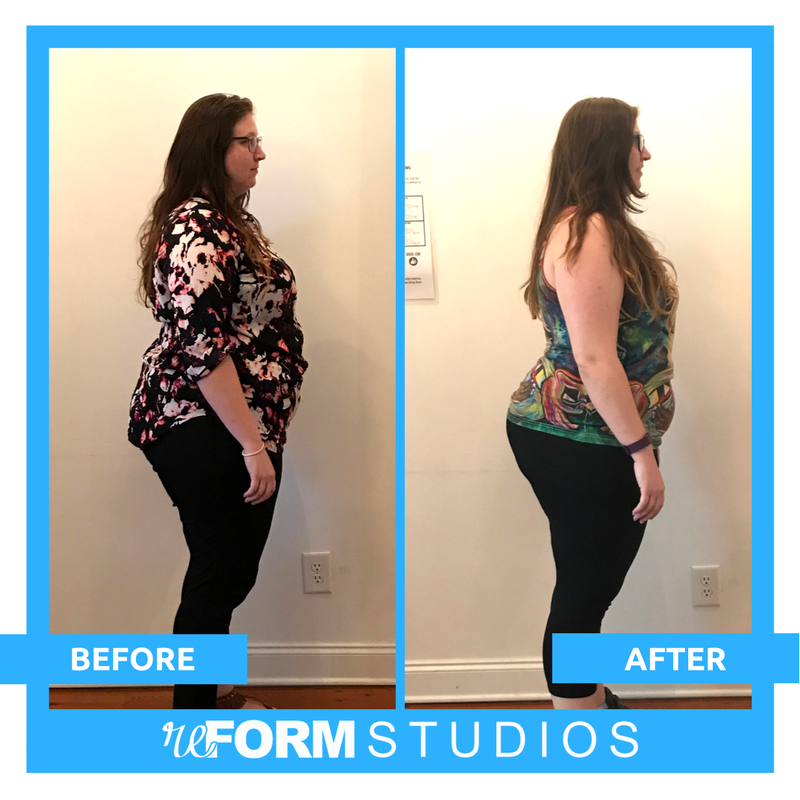 Valerie took the step towards making a major life change after moving to the area and starting over. In just a few short weeks she went from being completely sedentary to being able to lift increasing heavy weights and run a mile without stopping! Her reaction upon seeing that she lost 26 lbs of fat in addition to over 14 inches and feeling really strong for the first time : "OMG, That's UNBELIEVABLE! I am crying. I can't hold it in this time. Thank you so much! This is the best feeling I've had in so long!"
Simone lost 10 lbs and 5 inches in her waist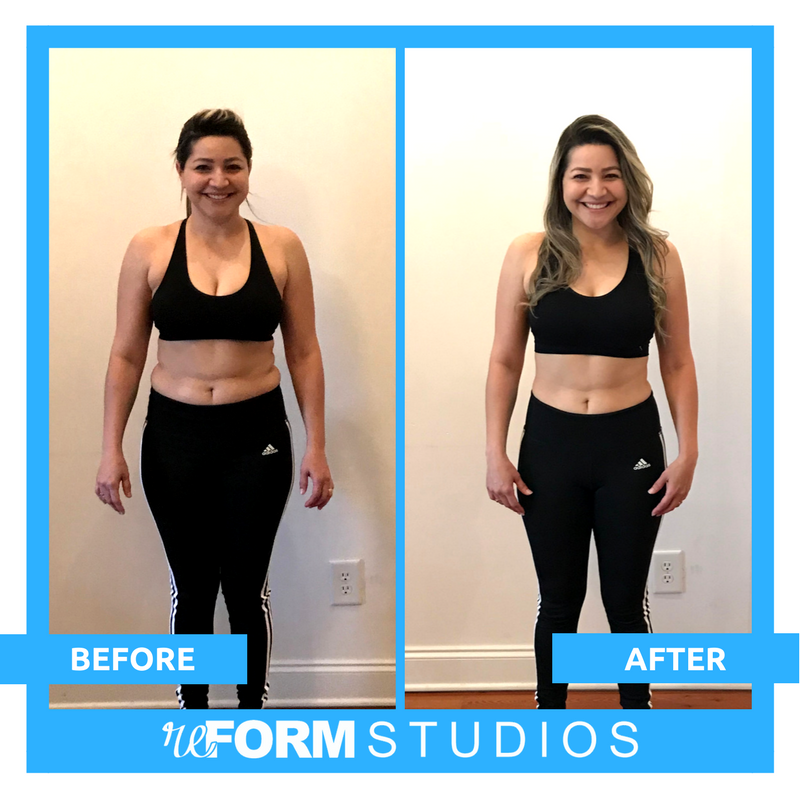 Simone may be petite but she had big goals when she started the challenge! She gave every workout 100% with that trademark megawatt smile. A few weeks into the challenge she shared that her husband was noticing her shape changing and all he had to say was 'WOW!' Wow indeed as she in just 6 weeks lost 10 lbs, 8% body fat, and an incredible 10.5 inches!
Jackie shed over 7 inches where it counts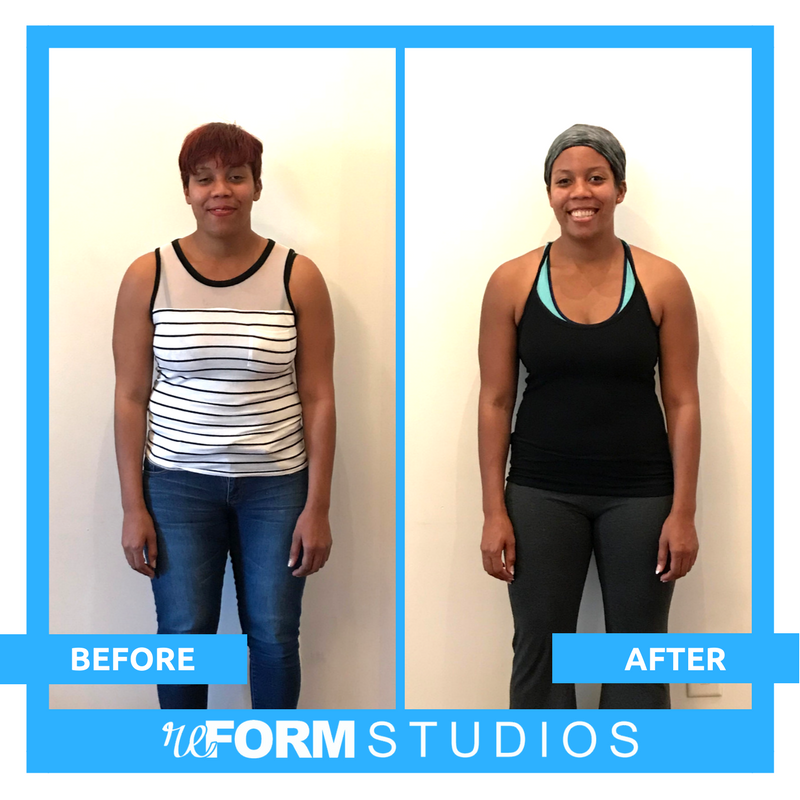 Jackie juggles a lot with changing work shifts, so fitting in both exercise and nutrition and still getting some sleep is a challenge for her. She managed to make it a priority though, and in six weeks lost 9 lbs of fat, gained 4 lbs of muscle, and dropped 7 inches, notably in her waist! She says she has more energy now even with the tough work shifts, and she feels so much stronger.
Katia toned up everywhere and lost 5 lbs in the process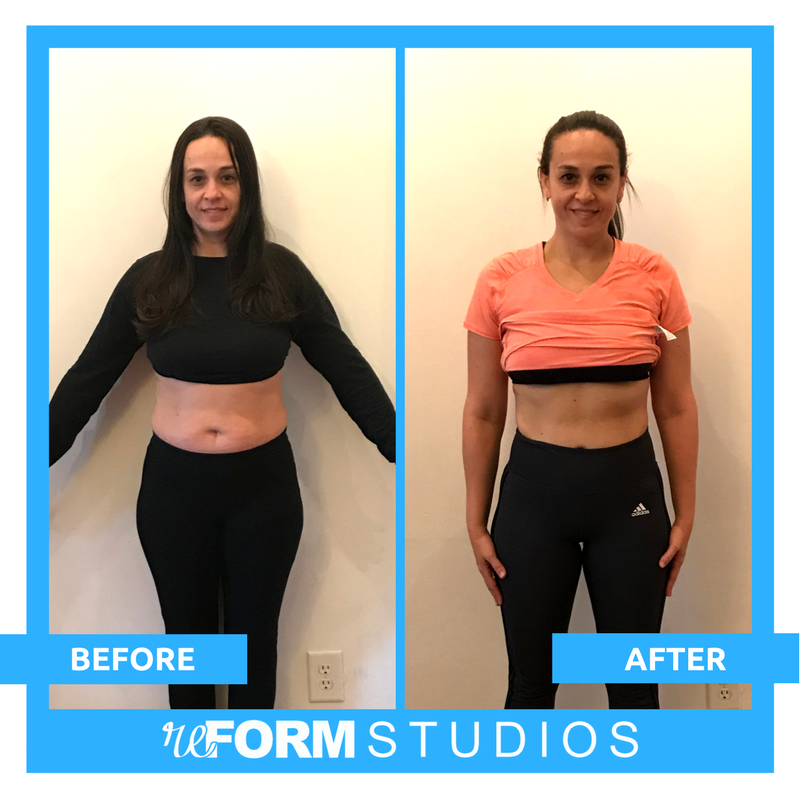 Katia began her program by admitting that she'd never stuck to any kind of exercise before besides playing tennis. She's a mom and was wanting to tone and tighten everything up. She didn't think 5 lbs on the scale was a big difference until we showed her just what 5 lbs of fat looked like and then compared her photos- wowza! She lost inches all over, including an inch and a half in her waist.
These ladies all made amazing progress in just 6 weeks, even though they started with very different backgrounds and challenges. And they weren't alone! We've got a dozen other progress stories to share- and room for more!
If you've been thinking you need to make a change, you just aren't happy with the way you look or feel about your body, you want to have more energy, and you want to feel stronger, click on this page to request more info! You could be our next success story- it just takes one little step to get the process started. :)