Lauren
has a background you might expect of a personal trainer: She grew up playing sports and being interested in fitness, and went on to play collegiate volleyball in upstate New York. After moving to Charleston, she then learned to share her interest and passion for fitness and health to others as a volleyball coach and personal trainer.
She was no stranger to hard work and setting fitness goals for herself, but when she and her husband decided to start a family, she found herself faced with some serious health challenges. Very quickly after becoming pregnant she was diagnosed with high blood pressure and told to limit her physical activity. She also developed hyperemesis
gravidarum (severe morning sickness) and the combined effect led to gaining 45 lbs in 8 months. Her daily fitness habits disappeared.
Lauren says the mental struggle was as bad as the physical struggle of all that extra weight. In addition to sickness, she had back pain and foot pain, and found that even climbing a flight of stairs was difficult. She admits that her self-esteem plummeted. "Here I was in the best shape of my life 4 months prior and now I was a trainer who couldn't walk up a flight of stairs without being uncomfortable and out of breath. I was afraid I was letting my clients down, but really I was just disappointed in myself."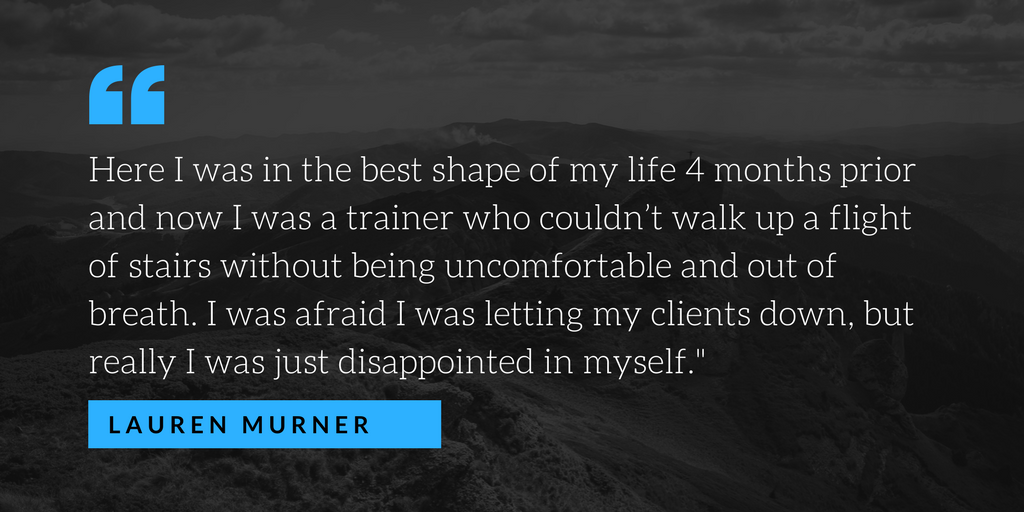 She gratefully welcomed a beautiful and healthy baby boy to the family, but her weight and self esteem challenged didn't go away. The first 6 months of motherhood nothing changed, until she finally made the decision to reclaim her health and fitness.
"I just couldn't stand it anymore and honestly ran out of excuses. I was cleared to work out again and there was no reason I needed to continue to eat horribly. I was tired of looking in the mirror and being unhappy, so I knew it was time to get myself back. Not to mention I knew exactly what I needed to do, it was just doing it that I found difficult."
With support from her friends and family, and some professional help from some fitness peers and 'mommy trainers', she started making the small changes to her eating habits to fuel herself with better foods. In her mind it was the one thing she COULD control, as she then worked to add fitness back into her daily life. She had to take things slow as a result of a cesearean, so there wasn't going to be a quick turn around.
"I really just decided that I wanted to be the best person for my new son." she says about what made her finally decide to take action.
Fast forward and her son is now 14 months old, and Lauren is back to her pre-baby weight. Going through that weight loss process while balancing the demands of work and new motherhood was not easy but she ways was so worth it. Her biggest takeaway from the process was a deeper understanding of the difference it makes to feel good both physically AND mentally.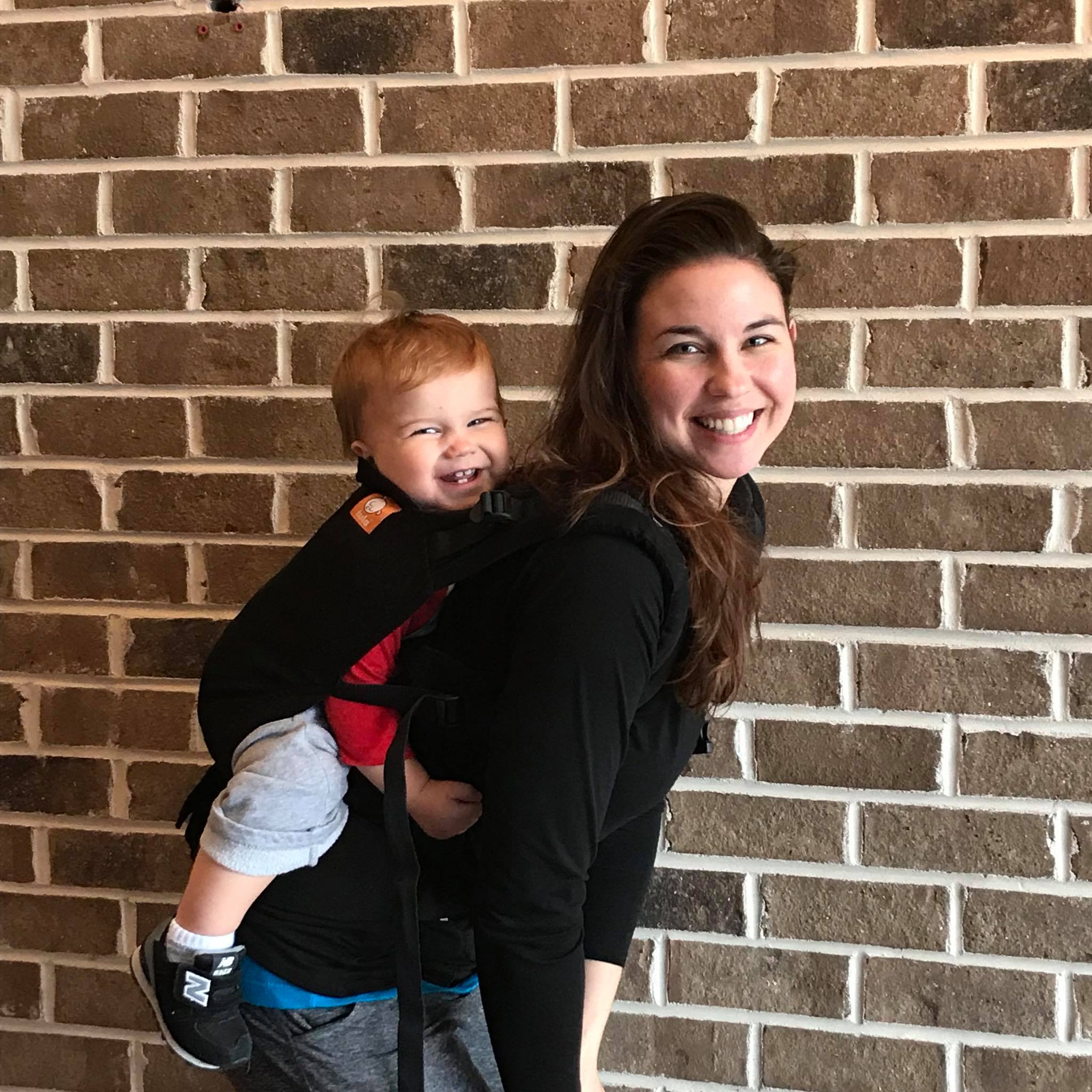 "I realized I am a lot stronger than I may have given myself...more so mentally and emotionally. When it comes to training my clients I can say I DO understand the emotional toll of losing weight and wanting to getting to a specific place physically."
Lauren is a believer that we can always work to become stronger and better, to be the best versions of ourselves. She encourages anyone who is struggling physically or mentally with their body, self-esteem, or fitness, to think about WHY you want to be a better version of yourself, and then don't be afraid to ask for help. There are many people out there who understand that weight loss or changing the body isn't just a physical process, it's also mental and emotional and will take time, patience, and support to make it happen.
We're excited to have Lauren lending just that kind of experience and support to our members at the studio, and we love seeing her continue to work on becoming the best version of herself for her family and for her clients!