Hard to believe another year is in the books!

We like to end our year by celebrating successes big and small with out current and past members, as a bit of a highlight reel for all the fun we had this year at the studio, but also to make sure we can keep the focus on all the great progress everyone is making!

We could talk for hours about all the amazing people we worked with here this past year, and these ladies each have their own great story about what success looks like to them and what they feel is their greatest accomplishment since beginning their program, but here's a fun montage that shows a few of our amazing members!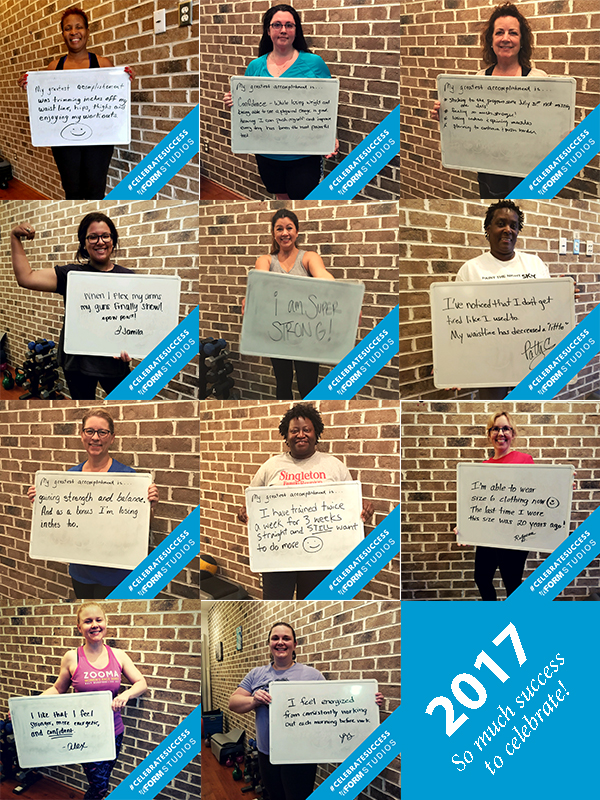 For more, check out our album and videos on our Facebook page!
We can't wait to celebrate more success in the year to come with these ladies, and a we've got room for a few more faces to join in the celebration as well! If you have some health and fitness goals you'd like to make a reality this year, but you know you need guidance and some accountability to make it happen, request a consultation and we'll see if we've got a spot for you!