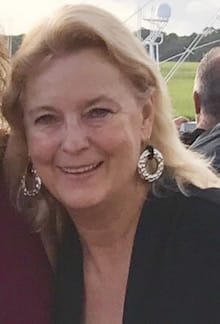 Sandy Powers
Sandy had a very personal experience that led to her interest in fitness, and it started with a hospital stay to address some major health issues.
"Being in the hospital made me realize the importance of taking care of one self. That day, I started my fitness journey. I adjusted my diet and slowly started a fitness program, first on my own but when I realized I could not do it on my own, I searched for help. My progress was amazing, not because it transformed my body, which it did, but because of the way I felt. I could now hike several miles without getting out of breath; I could run my business with much more energy and I was happy.
It was at this time I had an idea: What if I could become a personal trainer? I was more mature than most, but why not? I always wanted to help people and in the gym, I shared a lot of experiences and knowledge I had acquired with those who asked for guidance. Their praises and their transformation further fuel this idea. I became determined: I studied at night and after a short period of time, I receive my personal training license, closed my business and relocated to a less rural area to pursue my dream. For a year I was like a sponge, listening and learning. I used my own experiences to add to this knowledge but my vision was to work in a smaller more intimate studio, a place I could get to know my clients in a more personal setting and where those who have a purpose other than appearances went and needed someone to walk with them in their own fitness journey.
I am living my dream because in that hospital bed I realized I had to change if I wanted to see change. Without health and fitness (body and mind) our dreams may never come true. Let me help YOU."
Sandy is a proud grandmother and brings a wealth of experiences to her new career in fitness. She specializes is weight loss and healthy lifestyle change to improve quality of life and boost energy.